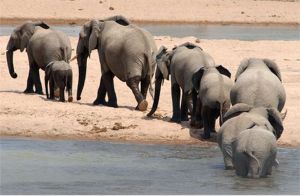 **I put this pic for fun only ler**
Yesterday morning, I parked at Elephant Walk.. There will be some

X-game

event during the weekend. Therefore, I saw lots of signboards over there, "No food and drinks allowed" and etc.. On the way to uni, I met my

International Marketing (IM) lecturer..

Here goes our conversation:

Me: Morning!


She: Morning! How's your IM?


Me: Oh! My group is going to do presentation. (I thought she was asking for the IM report)
She: Did your group present in the first assignment?
Me: No, we did a report for that.


She: I see.

Then your group will be presenting on Wednesday because... (blah blah blah)
Me: Oh! Thats great!!
She: I will put up an announcement later.. Check out student drive ya!
Me: Oki! No problem!


And blah blah blah..



After that, I started to do my IM presentation slides at the foyer.. After a while, I saw more and more laptop users came but theres only 4 powerpoint plugs. So, remember to charge your laptop before come to uni!! In case you didnt get a plug! Or bring an extension wire.. Hahaha!! (I saw people did that!)

I took my own sweet time to do the slides.. Slowly look for sources and stuff because my group will be presenting on next Wednesday! We have at least 5 days to prepare for the slides! Hehe!! But all a sudden, I heard

SHOCKING NEWS!

According to one of my classmate, the presentation slides are to be submitted first! And the due date is that day itself!! I was so damn panic..

But luckily our lecturer is good enough to extent another day for all the presenters.. So, me and my groupmate rushed for the slides like mad.. I slept at 4.30am last night, while she slept at 5 something.. And this morning, we started to compile all the slides in uni.. Can you belief it? 50 detailed presentation slides were done in less than 2 days!! *Phew*

Finally, we submitted the slides at 2.30pm just now and hooray!!! LUNCH @ McD!!


*Cheers*